Devil's Tongue Flame Tank
Burrowing tank with flamethrower. This was one of the few vehicles that I made up. There were no concept sketches for this early on, so I based this on an actual mining machine I saw once. Showed it at the art meeting, and it was a go.
Mr. Human Scale sez: "Ouch".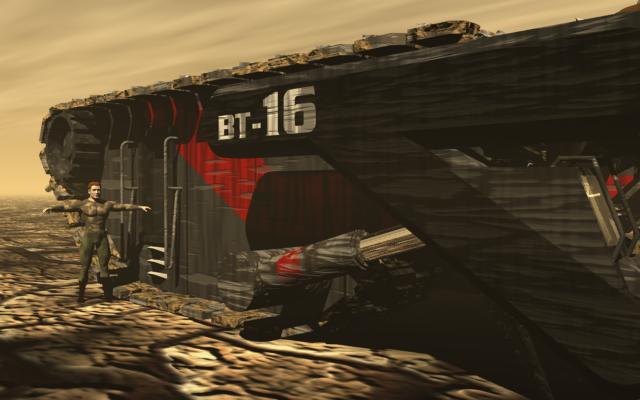 This version was before we added the flamethrowers.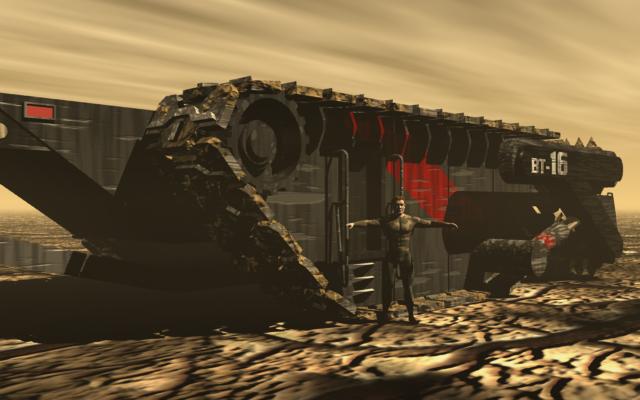 The back end originally had a "chute" where all the soil was kicked out. I think that was changed.
The updated version with the extending flame-thrower side arms.
A few stills from the movie. Here a Flame Tank crashes through a GDI gate. Unfortunately they couldn't do that in the game.
Click here to get a 876k high res 2560 x 1920 .jpg of this shot.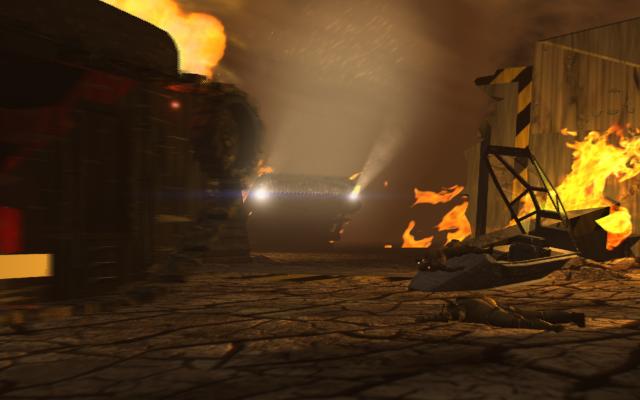 One passes by to the left, while another one is emerging from the ground.
Wanna guess what's going to happen to that GDI soldier?
CCCrrruuuunnnccchhhhh....